LIU LIN (Class 2017) – PhD Student at the University of Technology Sydney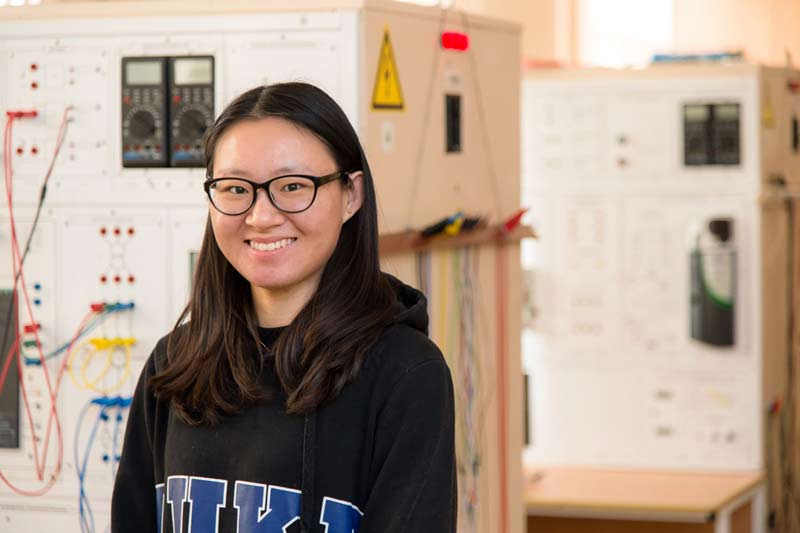 In what way have our courses benefited you in your chosen career?
SUSU was my first-choice university in Russia, and I never regretted it. The skills acquired at the university allowed me to explore many career options possible in my field. SUSU helped me to build self-confidence and it was the starting point of my success, although I feel that I am just at the beginning of my way and I still have to fulfill my true potential.

SUSU provided a solid platform for me to go and decide which modules I wanted to focus on.
How did you benefit from the experience at SUSU personally?
When I arrived to Russia, I was a bit nervous, because I didn't know whether all this was gonna work. I never conjured up some particular image of what it would be, but Russia seemed to be so different from China. But I had to get accustomed to the new environment. I was a group leader, and it was a chance for me to sharpen my leadership qualities. I had to take care of the group. Russians helped me a lot. The staff at SUSU are very supportive, they expressed willingness to do their best to assist us. SUSU provides a sense of accomplishment, gives you a creative outlet. Now that I am in Australia it helps me a lot.
Any tips to pass on to students thinking of coming to SUSU?
Try to enjoy every moment of life, take advantage of every opportunity offered at SUSU. This university is not only about high-quality education and professional skills, it is about time that will flow by so fast, it is about being young and strong and naïve, about your chance to explore the world and broaden your horizons, to meet incredible people, to find real friends and to build new and meaningful connections. Being young and being a student means to have your whole life ahead of you. Socialize, join sports clubs, sing, dance, do whatever it takes to make sure that you are having a truly unforgettable experience at SUSU. I wouldn't change my time there.
MU SHICAI, The State Grid Corporation of China (SGCC)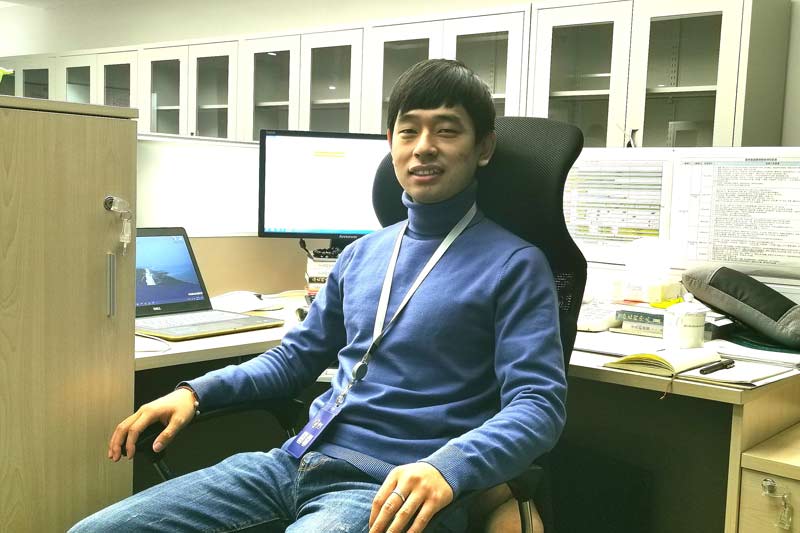 In what way have our courses benefited you in your chosen career?
I gained the practical knowledge required in the profession. The career path to success starts with lab tutorials and office hours with your professors. I enjoyed all my classes, and was particularly impressed by those classes connected with industrial control systems, alternative energy sources, energy grids and distributed energy generation. It still gives me a great pleasure to recall the days of my study: tricky assignments, computer simulations, ambitious projects based on calculations, research work and lab experience. Automated electric drive lab and Emerson Delta-V PlanWeb lab were my favorites. Working with control systems in the labs simulated real-life experiences and gave me a greater sense of confidence to jump into the career I desired so much. Professors helped us stay motivated since they are really passionate about their job. I would also mention the access to excellent material sources. Some of the projects seemed to be particularly up-to-date: Internet of Things projects, distributed energy generation projects, digital twins projects, smart city projects, wind turbines design projects.
How did you benefit from the experience at SUSU personally and professionally?
With so many international students – representatives of different cultures and traditions –SUSU helps you form soft skills. You learn how to easily build professional and personal networks, learn to be an open-minded team-player who is always ready to face challenges and to go ahead by trial and error.

Diversity is another important word. Life in an international environment taught me to find common language with people of different backgrounds and personalities. Of course, it is the way to improve your English and learn to overcome language barriers.

Of course, it is a passion for learning, which is still important to me. Perhaps, the ability to learn is not something which will make you stand out from the crowd in the job market, but it enhances your professional development later when you are already settled.
Any tips to pass on to students thinking of coming to SUSU?
Learn to operate as much equipment as you can. At the university you can try your hand at dealing with machinery produced by different companies, such as Siemens, ABB, Emerson, Grundfos, Sheider Electric. Later on, these skills will come in handy when you get employment. You will also develop more profound understanding of the field. Try to learn a little bit of Russian, as it might be helpful later. Take advantages of vast possibilities that the university offers. Make every effort to be at the centre of things in learning, creativity and sports.
KE-KHAYSHAN, Guodian Nanjing Automation Co., Ltd.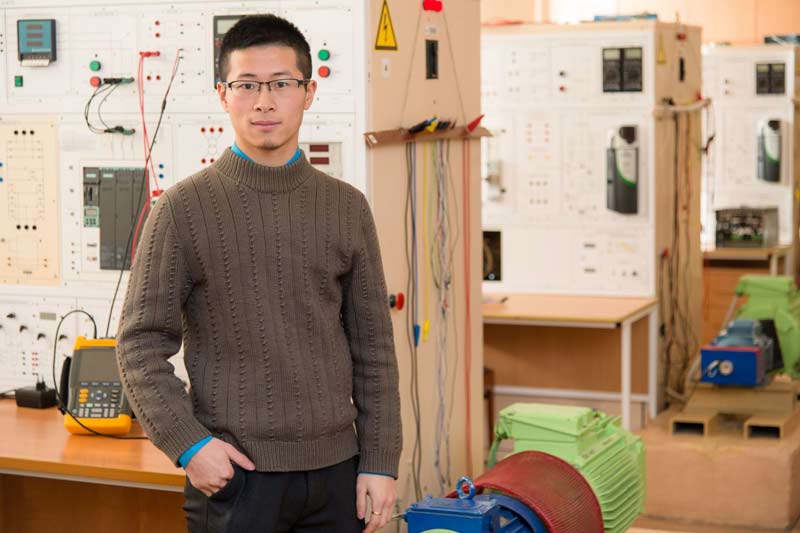 In what way have our courses benefited you in your chosen career?
Learning at South Ural State University is designed in such a way that students immediately apply theoretical frameworks to simulations in the field. Such practice of gaining necessary professional skills is extremely important for the graduate to have a good track record with a large industrial company. I chose practical classes, such as industrial control systems. It meant experimental learning, lab tutorials, and computer simulations. Russians seem to enjoy maths and they widely use mathematical algorithms to simulate industrial processes. This is what I love about Russian education – calculations and experimental learning. It has proven to be useful later when I was searching for the job.
How did you benefit from the experience at SUSU personally and professionally?
The program was developed within the framework of the University of Shanghai Cooperation Organization (USCO), and it was designed so as to meet the requirements of the USCO. We were sponsored by the CSC (China Scholarship Council). SUSU staff were really friendly and supportive, which helped me come to terms with the new environment and become more flexible.

The most important professional qualities are diligence, ability to work, and the ability to set the right goals and to strive for them. It is also what matters in life, and it can be gained from learning experiences. Not everything you learn can work out right on the first try, especially if it is in another country and a place you've never heard of before, but the desire not to give up and work towards the goal is an essential quality in life and in professional area.

International learning experience may help you to narrow down the path you want to pursue, because you have tried many different things in life and now you know better which option you want to choose.

Also, the university taught me to be a multi-skilled expert. Not only did I gain valuable experiences working on system design tasks, or tasks connected with equipment operation and maintenance, but I also enhanced my academic background by making reports at conferences and writing research papers. I realized what was necessary for successful work in an international team, I learned how to cooperate with other international students and to come up with innovative solutions together.
Any tips to pass on to students thinking of coming to SUSU?
At SUSU, students from different countries have the chance to communicate and work together on projects. You will meet people you would probably have never come across otherwise. You may cooperate and do research together. You may also hang out together. I love the forest surrounding the campus: the pines are very tall and strong, they are reaching for the sky and share their energy with you. I loved it when it was snowing. There are many lakes on the outskirts of the town, they get frozen in winter and you may practice skating. I also enjoyed walking in the park, meeting parents with little kids. Do not take it all for granted. Enjoy your experience. Learn as much as possible. SUSU is an amazing environment and an experience you will treasure for the rest of your life.