RESEARCH FACILITIES
SUSU Power Engineering Faculty offers more than 20 laboratories and centers equipped with high-tech facilities for research. Students enrolled on power engineering programs are also welcome to work at some university-level labs. The largest and the most significant of these labs are: Supercomputer Simulation Lab, Center for Collective Use in Energy and Energy Efficiency (with unique heating equipment), The Automated Electric Drive Lab, International Center of Renewable Energy, Lab of refrigeration and cryogenic equipment, Thermal Engineering Lab. Emerson PlantWeb Lab is the one where the workshops in Process Control Systems take place. It was launched as a result of a long-standing partnership between SUSU and Emerson and provides the opportunity for research and development in the field of process automation and industrial control systems on the basis of PlantWeb, the distributed intelligence digital ecosystem.
SUSU constantly strives to enhance international cooperation in research, and we have created a solid platform for practically oriented experimental work in cutting-edge research laboratories, which often involves international expertise and allows the university to meet the unique needs of the local community as well as to benefit society in general. SUSU is a home to 12 international labs focused on the following areas:
IT-technologies and smart manufacturing
The international Research Laboratory on problem-oriented cloud computing (digital twins for industries, cloud-computing for the Internet of Things and industrial Internet of Things, applications of cloud computing to big data processing in road traffic management); in partenrship with CISESE Research Center, Mexico;
Self-Validating Sensors, Systems, and Advanced Instrumentation International Research Laboratory (intelligent sensing), in partnership with the University of Oxford;
The International Research Laboratory of Mechanics, Laser Processes and Digital Production technologies (additive technologies in metallurgy), in partnership with SMS –Group, Germany
material sciences (design of materials with presupposed qualities)
Multiscale Modelling of Polyfunctional Compounds International Research Laboratory in partnership with the University of Central Florida, the US; Laboratory of magnetic oxide materials, Lboratory of Polycyclic Aromatic Compounds and Carbon Nanomaterials)
optoelectronics (Molecular Electronics International Research Laboratory)
food technologies (Synthesis and Analysis of Food Ingredients International Research Laboratory), in partnership with NIT Warangal, India
human sciences (Neurohepatology International Research Lab., in partnership with Slovak Academy of Science; International Research Lab for Migration Studies, in partnership with Carleton University (Canada);
Maths: Laboratory of Applied Research on Semigroups
Sports: Digital Motion Simulation for Sports
Dormitories:
There are 8 dormitories at SUSU, and they are organized to stimulate comfortable learning environment. There are a lot of study rooms as well as sport spaces for recreational sports and athletics. Leisure zones where you can relax, grab some lunch and chat with friends from other countries are also available.
Dormitory regulations are translated into English, Arabic, Chinese and French. If you have got any problems our staff are always ready to help. SUSU provides the eduroam wireless network service to the campus community. It allows laptops in the dorm to connect to the campus computer network and Internet. Every student has free access to different information systems of the university.
Arts and Culture:
SUSU is home to 6 museums, including Arts Hall which has already hosted more than 60 exhibitions, Museum of Cultures and Technologies of the Southern Urals, Geology Museum. SUSU is proud of its Virtual Russian Museum, which is equipped to allow real-time communication with Russian Museum and virtual excursions.
Library:
SUSU library is one of the most popular places with students. With about 3 million printed books at your fingertips as well as online access to thousands of journals, e-books, video-and audio materials it provides the opportunity to get absolutely everything you need. You may collect some popular journal, which is on the reading list provided by your lecturer, or some rare book of the XIX-XXth century from the rare book and special collections division.
SUSU Sports Center:
One of the iconic buildings on campus is SUSU Sports Center. There are tones of activities to do inside the Center. It offers fully equipped sports halls for basketball, volleyball, heavy athletics, wrestling, boxing and kickboxing, aerobics;4 gyms, a shaping-center, climbing wall. The heart of the Sports Center is our Olympic-standard 50 meter swimming pool with 10 lanes. We are also proud of two-court indoor tennis center and athletics arena, which offers a 200-meter running track. SUSU Sports Center facilities rank among the best in the region. We have a range of outdoor sports spaces where you can enjoy sport activities at your leisure. The outdoor Sport Stadium is available for the major sport events such as sport competitions and community sport festivals.
SUSU Health Care Center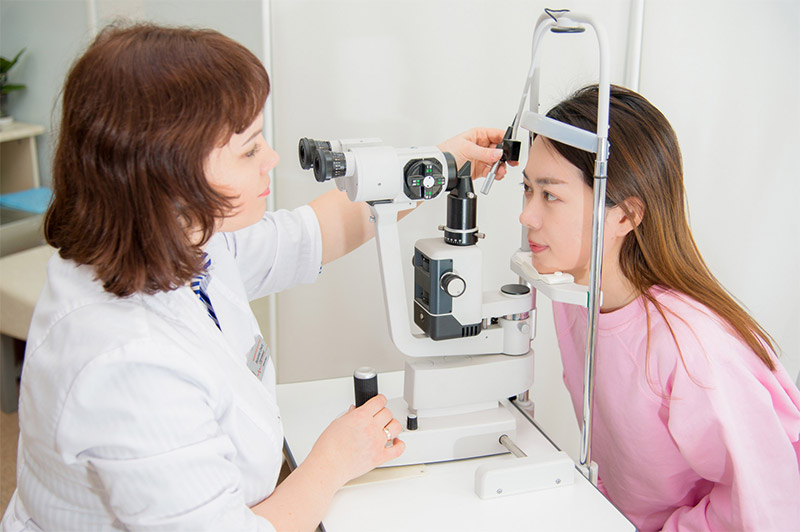 The University Health Care Center is within walking distance of the main building. It is designed to meet health care needs of SUSU students. There are three divisions: ambulatory care, urology, and rehabilitation. Our highly professional staff are committed to the highest standards of quality service. The services include, but are not limited to, wellness examinations and lab tests, injections and drips, laser–beam and magnetic therapy, ozone therapy, inhalation therapy, massage, osteochondrosis treatment.